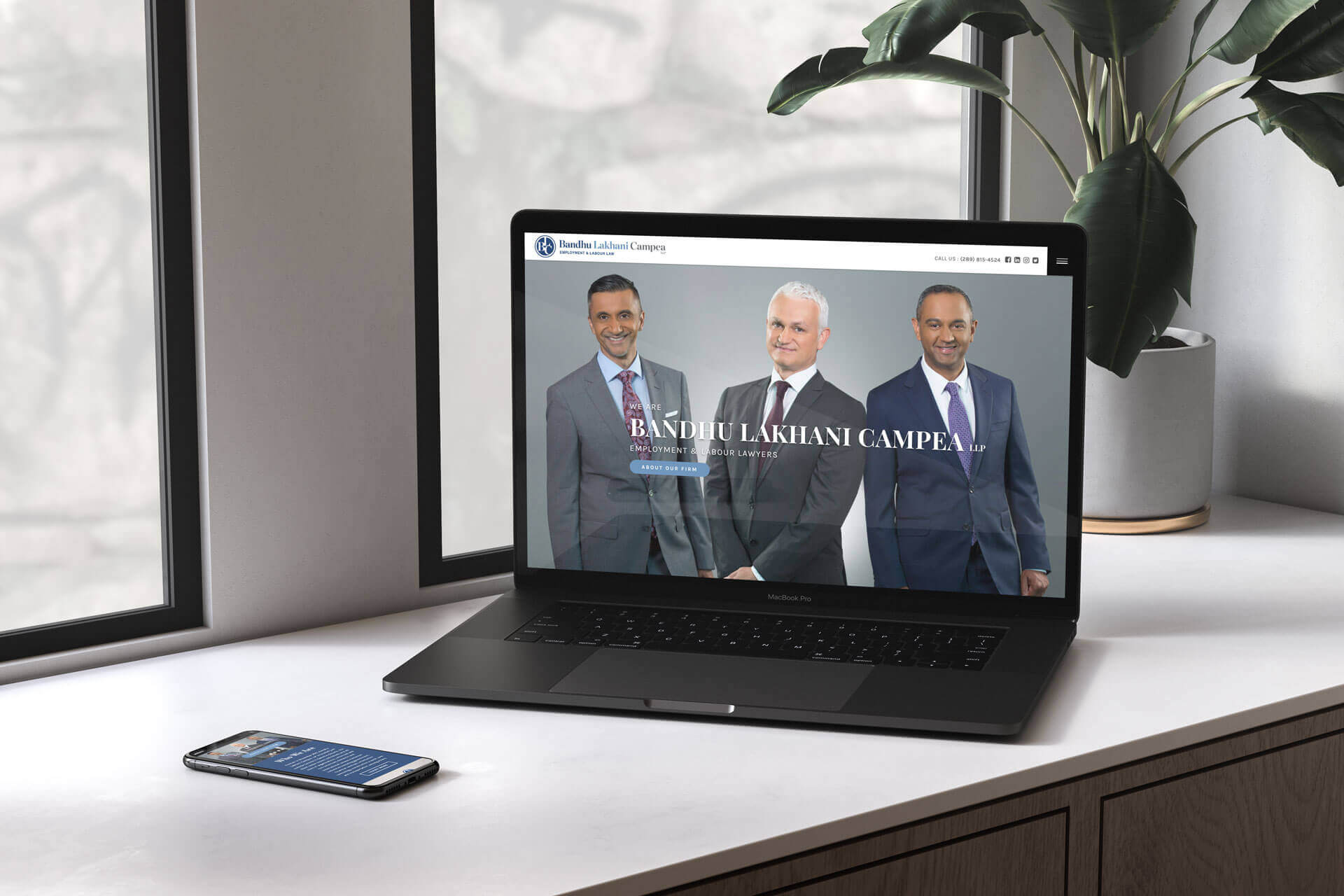 Bandhu Lakhani Campea (BLC) is an employment and labour law firm located in Oakville, Ontario. The branding needed to incorporate the unity of the 3 partners (who previously ran their own firms), while also conveying trust and confidence in their expertise.
The inspiration for the website was to use a modular layout to break up and separate information. By using the brand's main colours separate the content, it made the text heavy website a lot less overwhelming for users. In addition, quick links and alternative navigations were placed throughout the pages to make it easier for users to navigate.
The end result was a slickly designed website that was not only unique to BLC, but also stood out from the rest of their competitors. The use of authentic photography humanized the brand, while bringing a sense of trust and confidence.