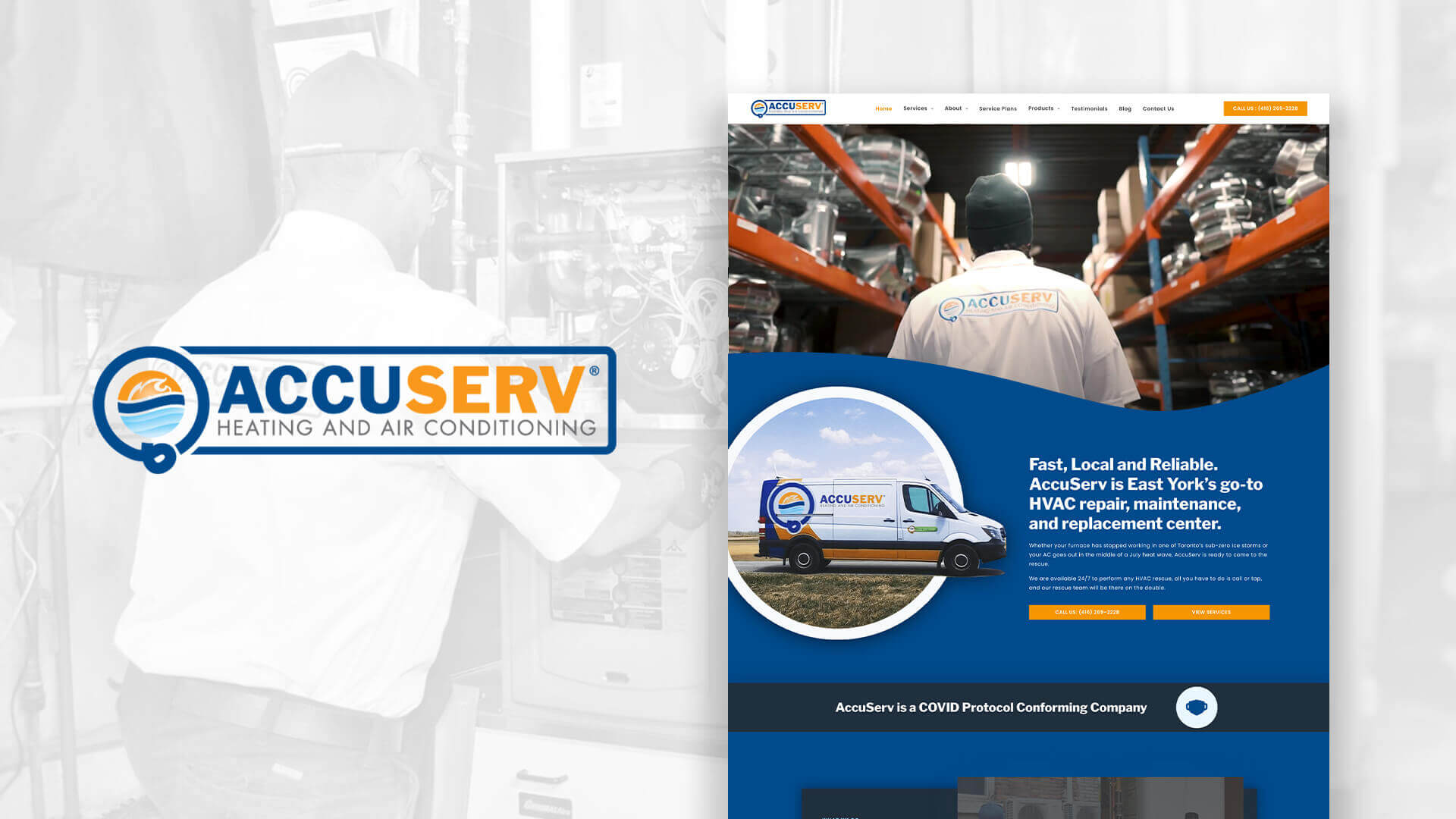 AccuServ Heating and Air Conditioning is an HVAC company located in the neighbourhood of East York in Toronto, Ontario. The company is currently under the leadership of James Memiji after inheriting the business from his father in 2012. It has since grown into one of East York's leading HVAC companies, winning numerous awards, and featured across local media in Toronto.
Prior to working together, the AccuServ website was in desperate need of a redesign. James felt that he had not only outgrown his previous site, but it also no longer reflected where he was at in his business. In addition, the site was bloated with long, repetitive pages of copy and the overall visual experience was lacklustre, making AccuServ fade into the background with the rest of their competitors.



Strategy Behind the Design
One of the key objectives of the site was to drive more leads and sales. But in order to do so, I had to improve the site's overall visual experience while building credibility with their target customer. Luckily for AccuServ, they had over 300+ positive reviews praising the company for their exceptional customer service, swift response time, and how attentive their technicians were to their needs.
My strategy was to bring the "IRL" experience online by creating a more human experience for customers. By working with a copywriter, we worked together to overhaul ALL the copy on the website. The new copy was 50% shorter compared to their previous site, but purposely written to be more customer focused. We also wanted customers to feel more connected to the brand by emphasizing AccuServ's humble, homegrown roots in the community.
Another touchpoint was also the use of "behind-the-scenes" imagery throughout the site. This included pictures and videos of the staff at work and headshots of the staff so customers could literally see the faces behind the business. This was purposely done to help build trust and transparency with potential customers so they could feel more comfortable reaching out, especially during the pandemic.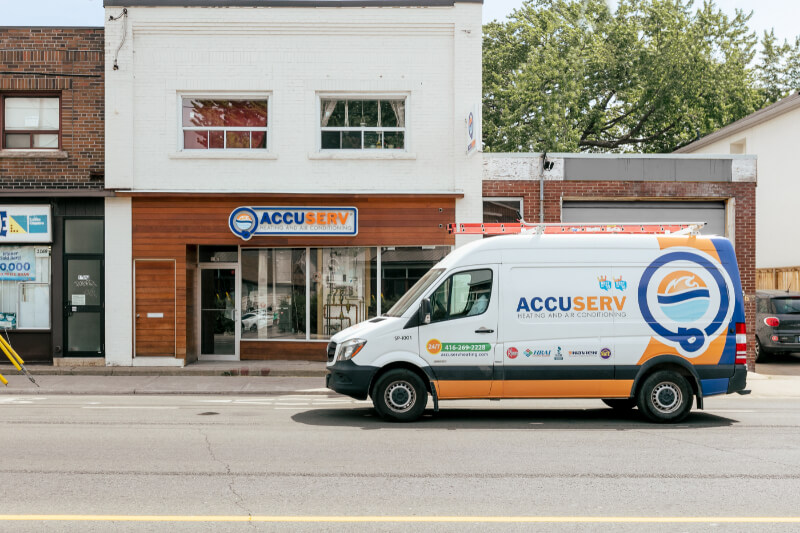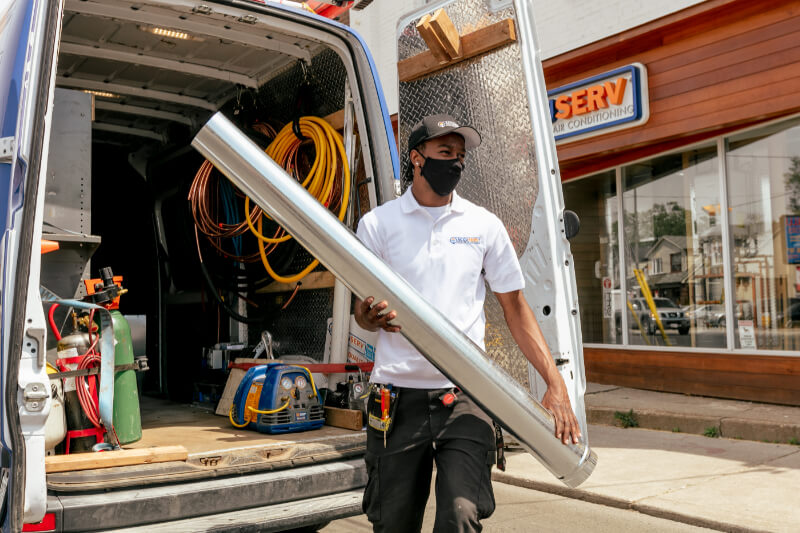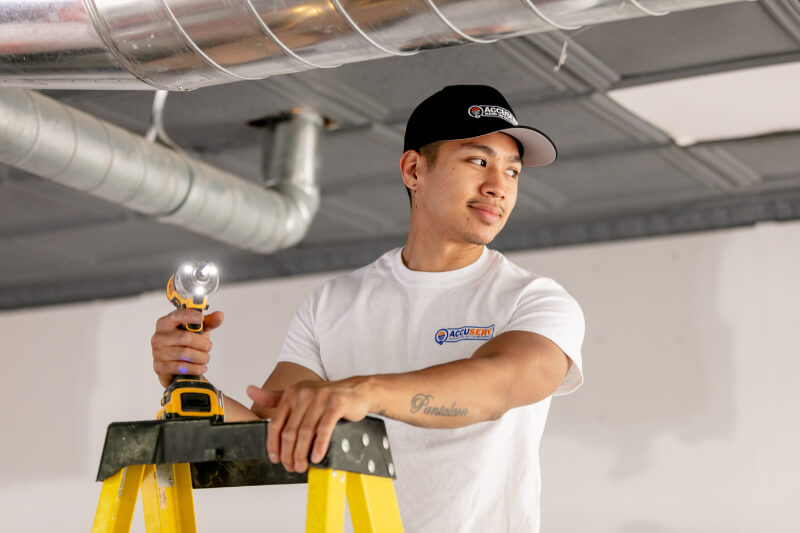 In order to make the AccuServ website stand out against their competitors, I realized that the key was to create a site that looked nothing like them. By pulling inspiration from SaaS websites and fusing them together with existing elements of the AccuServ logo, I created visual direction that not only looked unique to AccuServ, but felt distinctly them too. These elements were reinforced throughout their site and digital marketing assets to not only build visual consistency, but brand recognition as well.