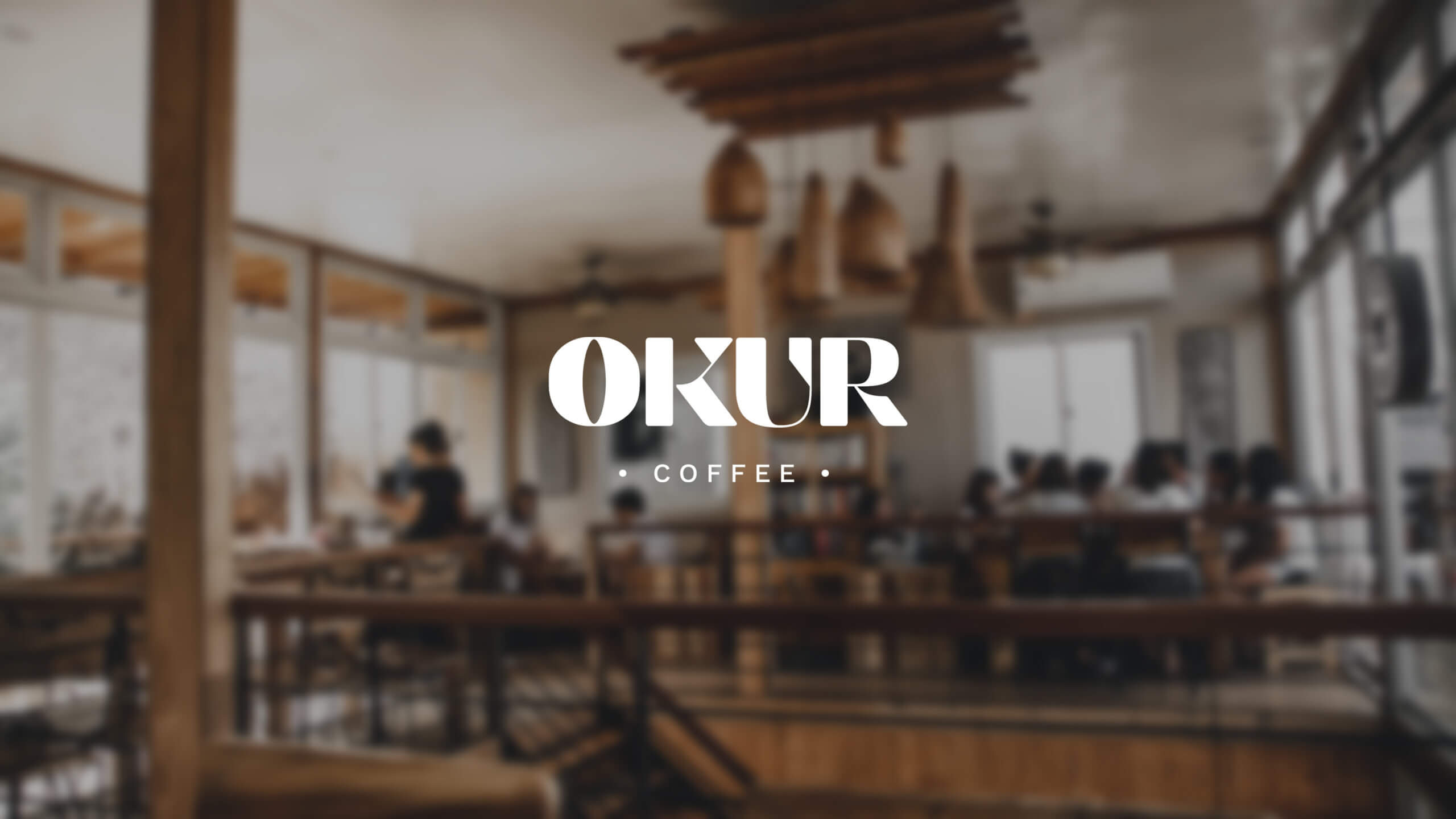 Okur Coffee is a cafe located in Phnom Penh, Cambodia that serves a fusion of Cambodian and Western-style pastries made with high-quality ingredients. Okur wanted to appeal to their consumers by offering artisan baked goods and beverages at a higher price point, while remaining warm and approachable to local consumers.
The creation of the brand began with its name. After several suggestions, the name "Okur" was chosen. The name is a derivative of the word "Ochre", a brownish pigment that is commonly found in clay. The ochre colour was similar to the wooden beams in the cafe's interior and became the jumping off point for the brand's creative direction. The choice to spell the brand's name as "Okur" was to help make it easier for customers to pronounce the name, while remaining unique and memorable.
Creative Direction + Brand identity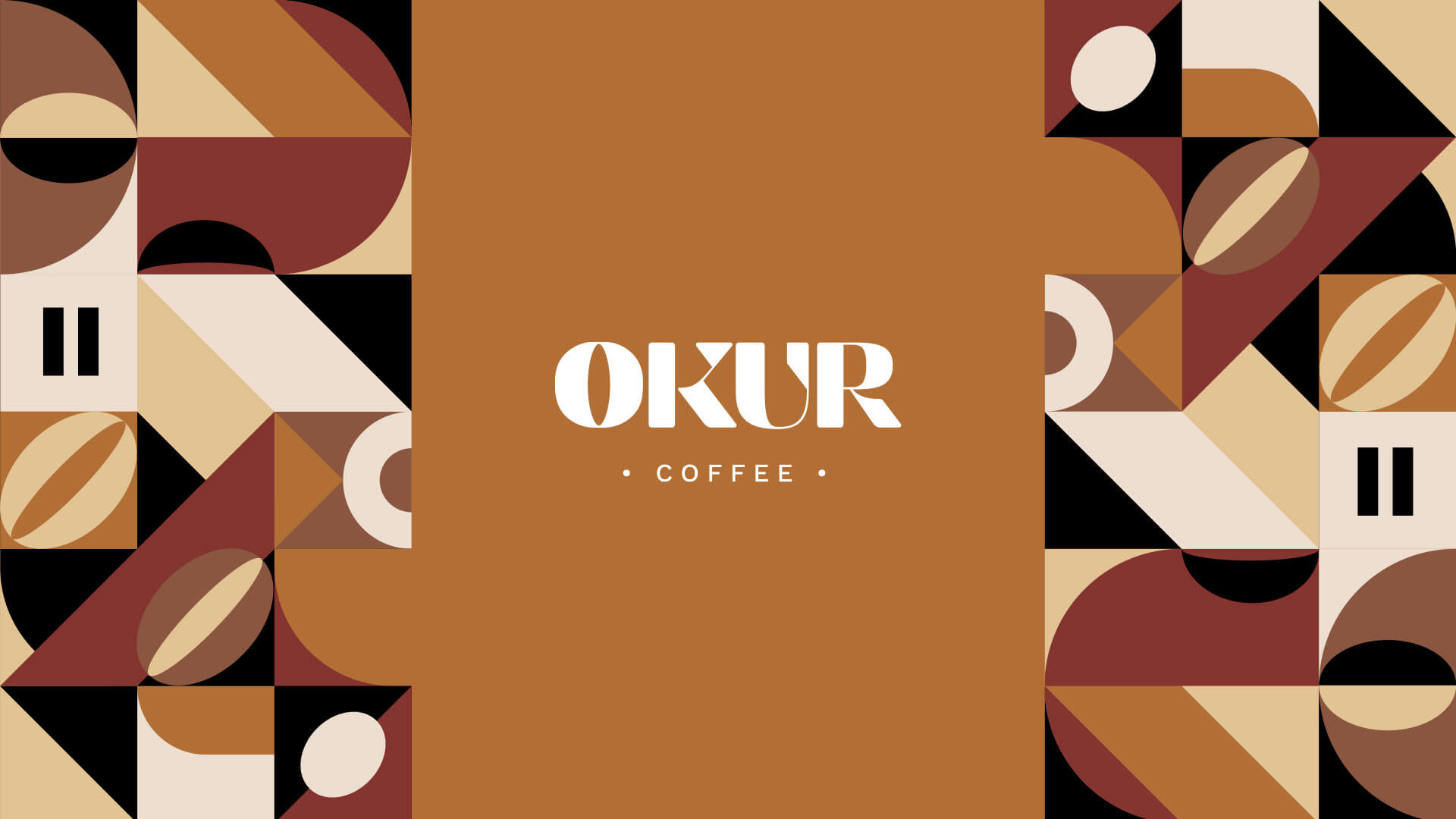 The client presented architectural renderings of the cafe's interior space which contained wooden beams and concrete floors. Inspired by the warm wooden textures in the space, it served as inspiration for the brand's direction. Images of "golden hour" (when the sun sets at a particular time, resulting in a soft warm glow) served as visual direction for the photography and geometric shapes pulled from Moroccan interior design was later used as inspiration for the pattern used in Okur's branding.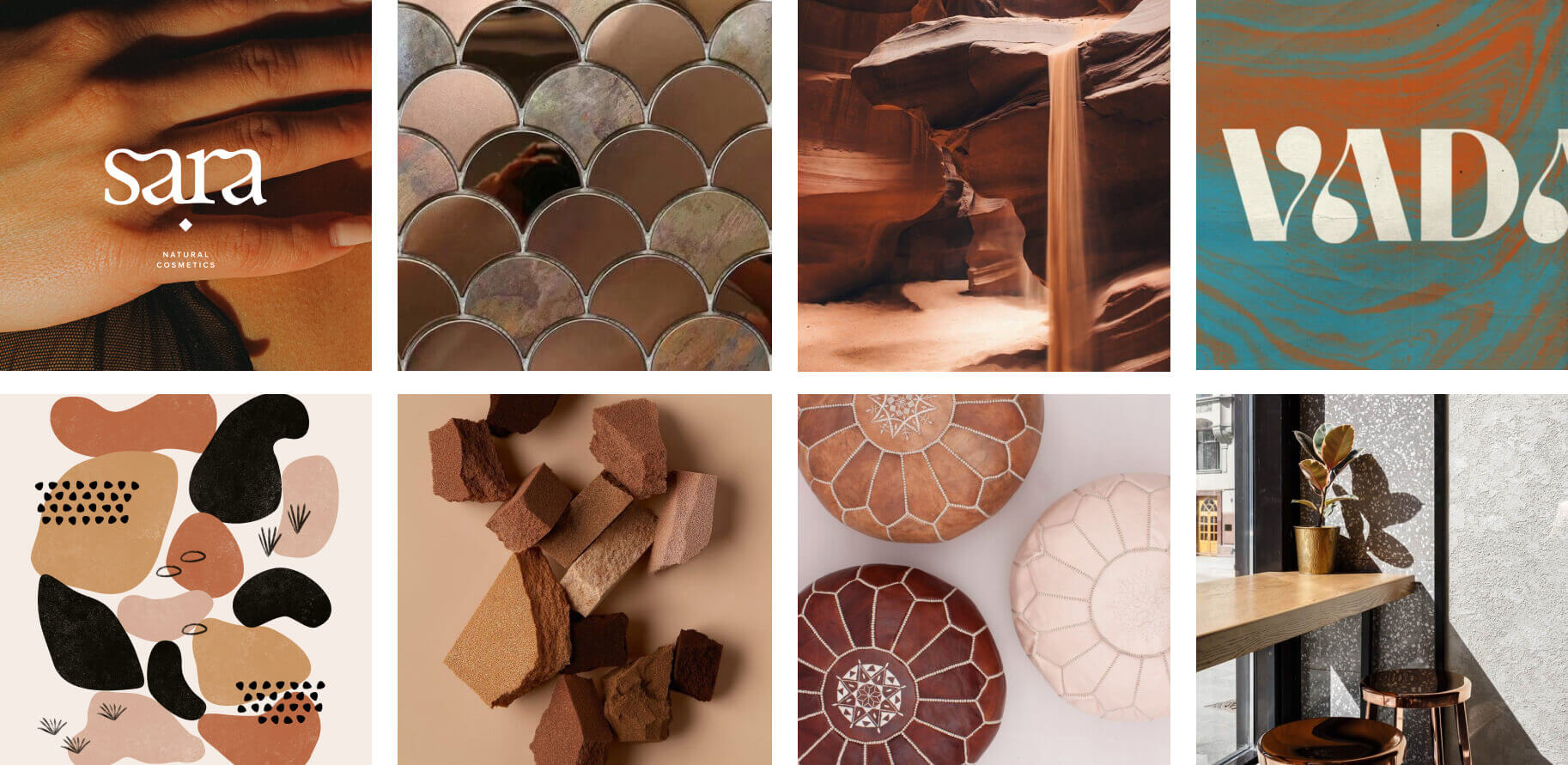 The colours used in Okur's branding were partly based on the moodboard, but also colours commonly found in coffee drinks and coffee beans to reinforce what the brand was (a cafe).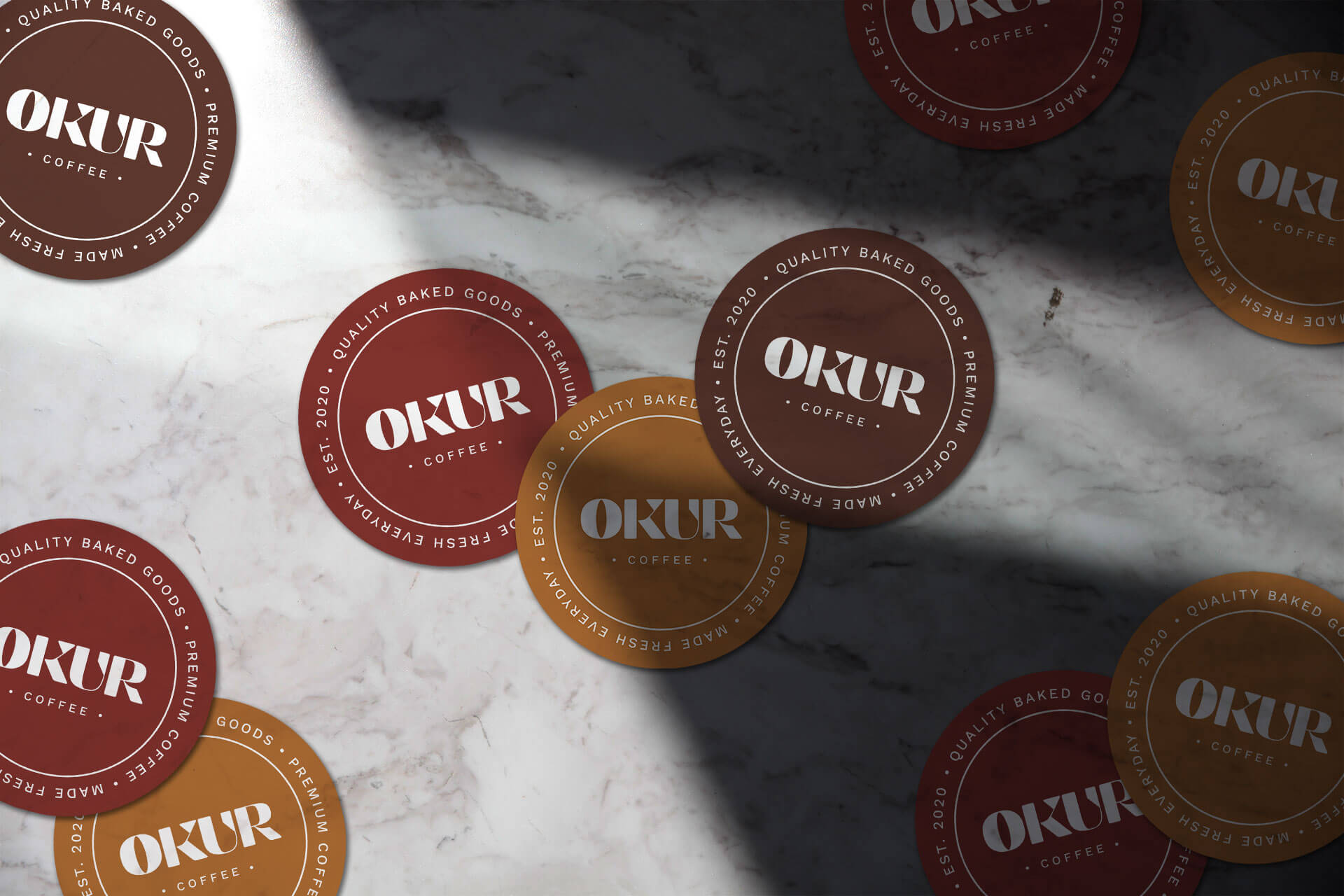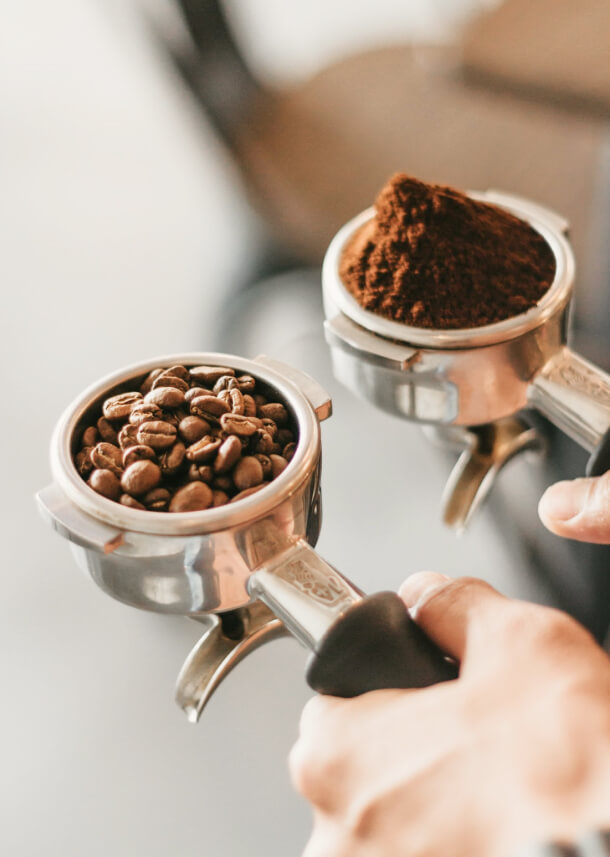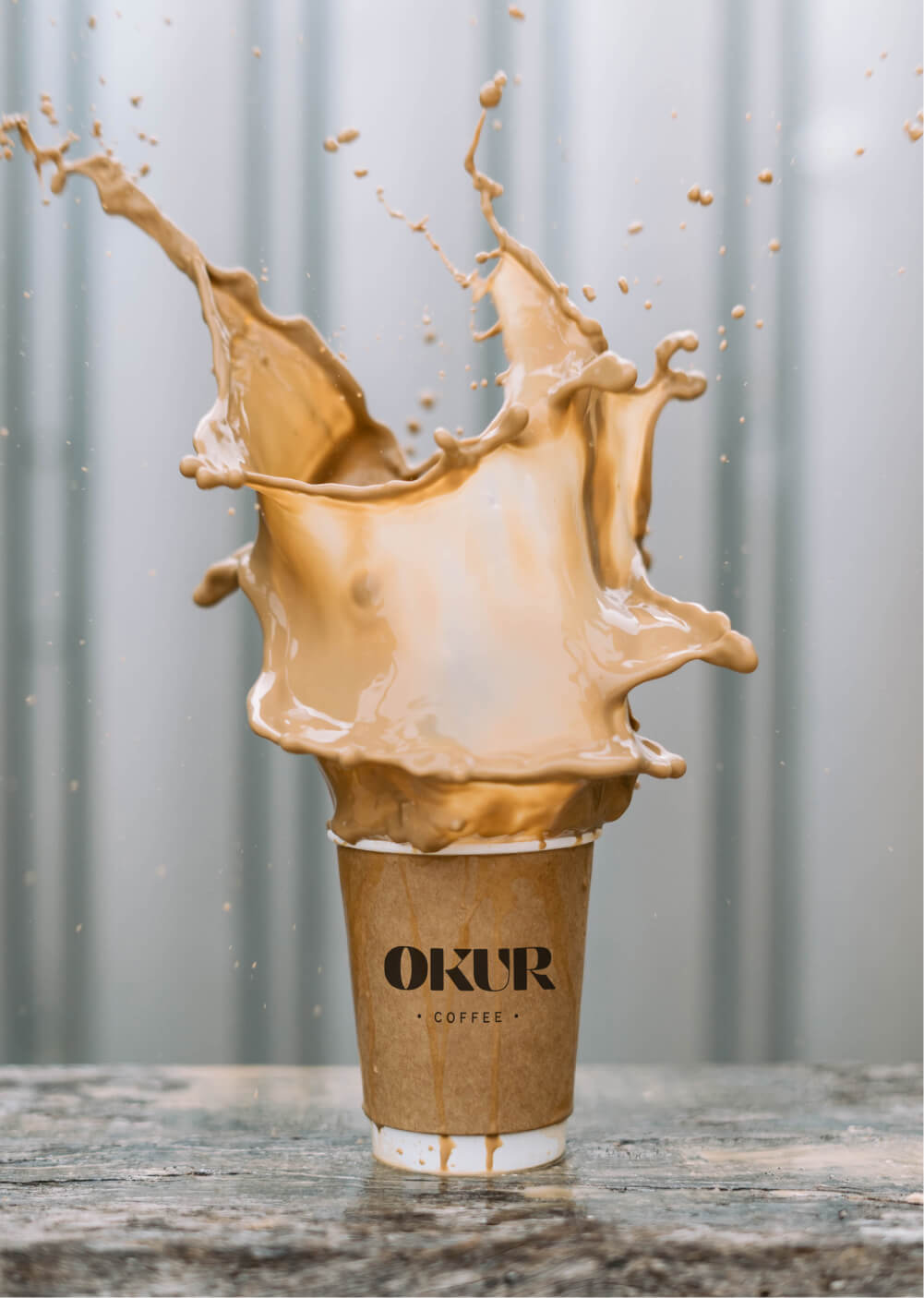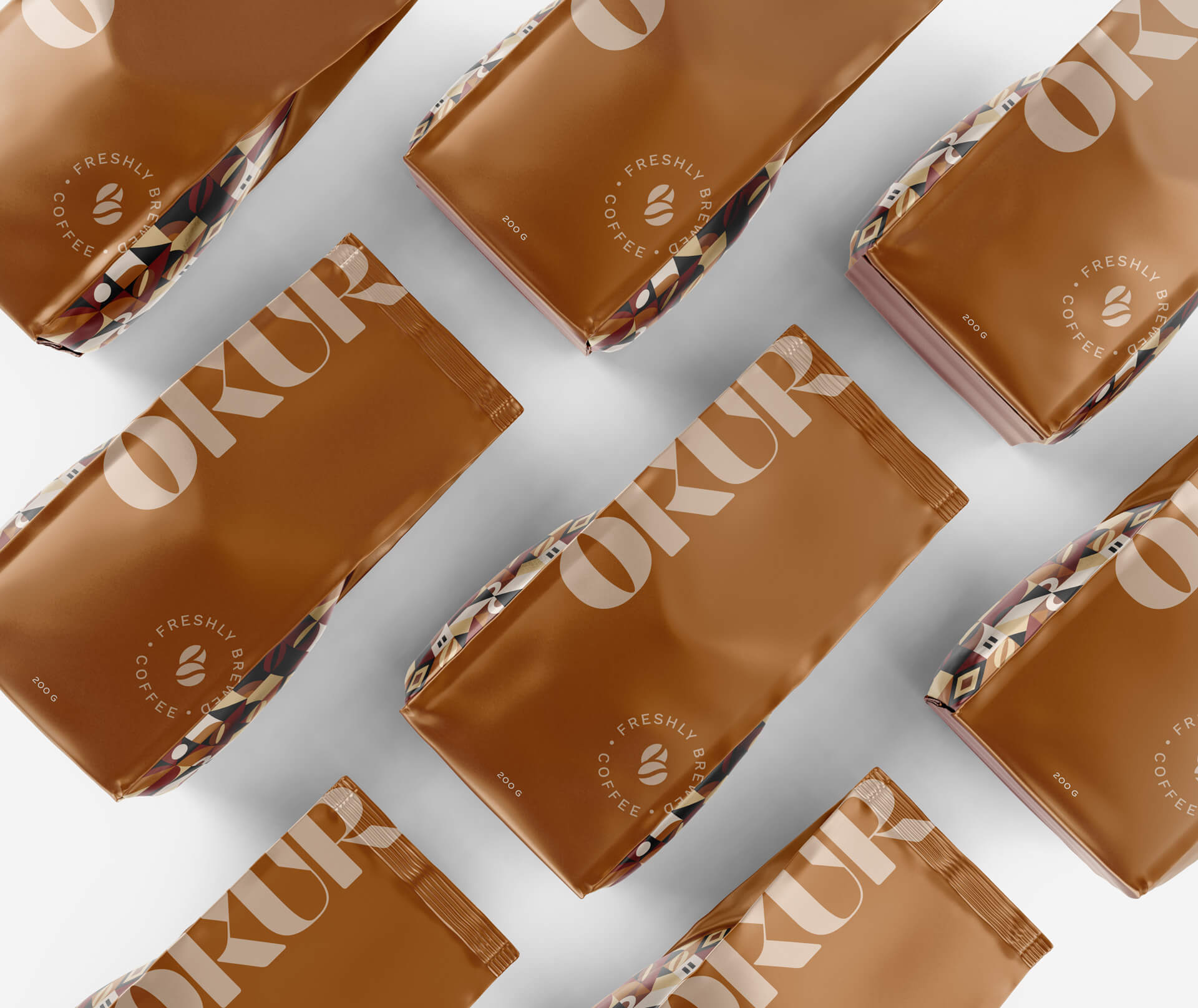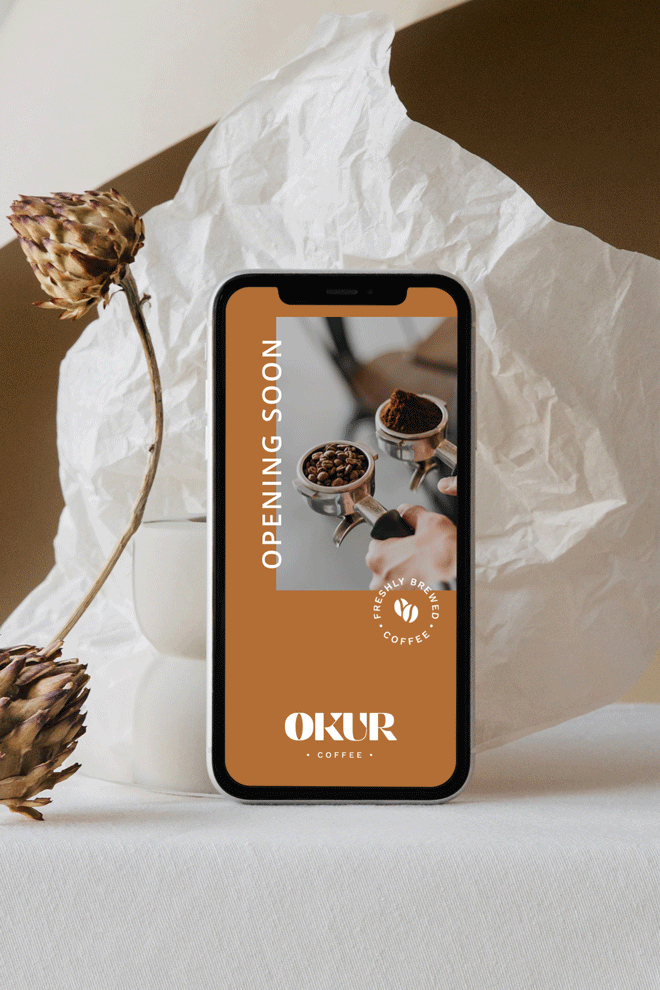 The end result was a brand identity that was warm and modern while remaining approachable and upscale at the same time. With flexible assets such as icons, badges, and a bold pattern, the new brand identity allowed Okur's brand to remain cohesive as the business continues to grow.