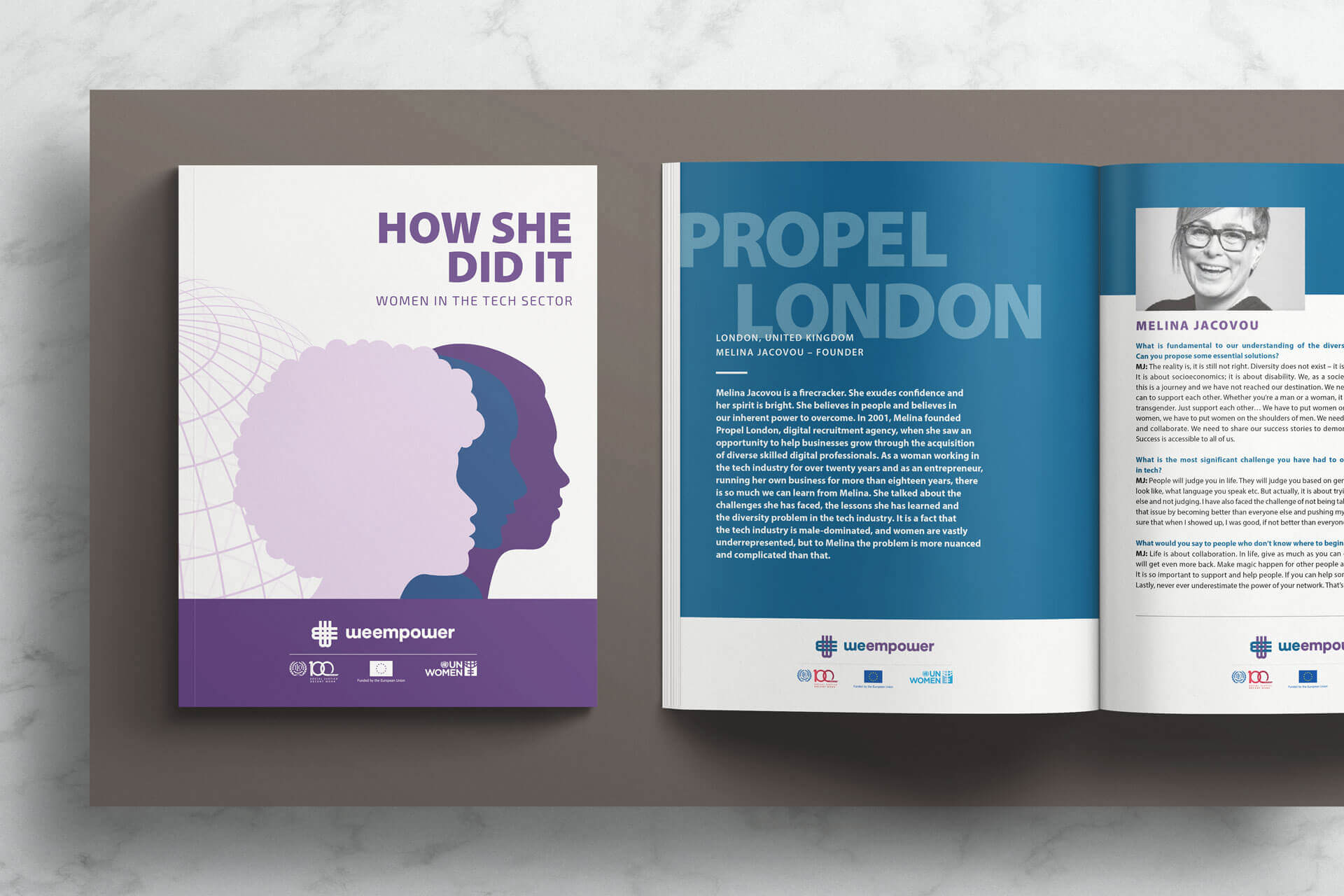 WE EMPOWER is an organization by UN Women that supports women's social and economic development in G7 countries. The creation of their Canadian branch was small and grassroots, and lacked a dedicated design team to oversee their branding initiatives. The lack of brand consistency left their Canadian branch fragmented from their international counterparts.
By leading the creative direction and brand implementation, WE EMPOWER's brand consistency became more streamlined especially across their publications, social media platforms, and marketing materials for special events.
WE EMPOWER's main goal was to encourage and empower women's economic and social development. The direction I took was something clean and bold, while embodying a particular sense of confidence. I used large bold fonts and utilized their brand colours to make each piece as eye-catching as possible.
creative direction, print + digital design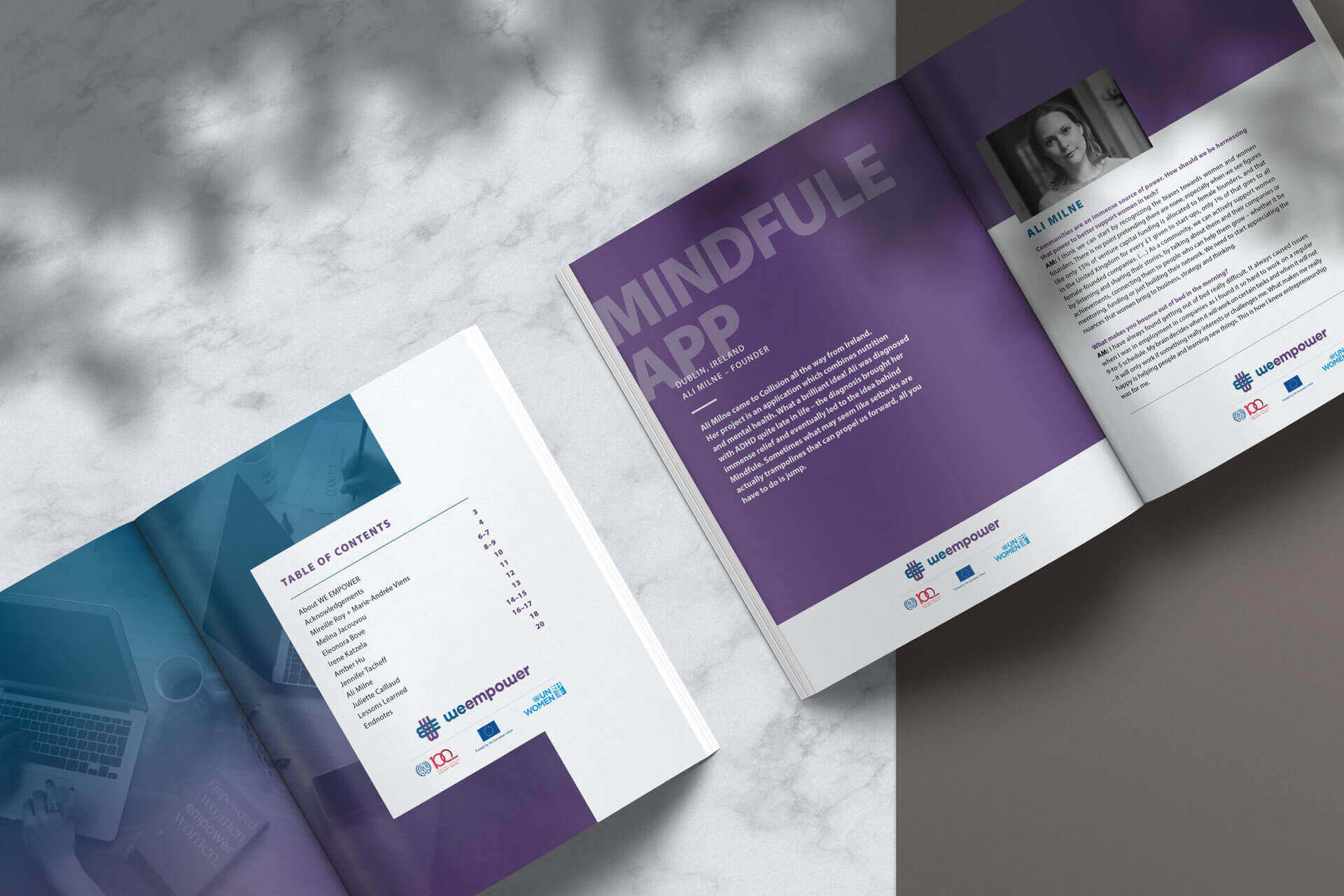 How She Did It was an editorial paper on highlighting women's emerging role in the tech sector and steps towards total inclusion.The paper included interviews with prominent women in the tech sector, their story, and thoughts on the industry.
The paper was purposely designed to highlight each person's profile and creating a layout that was easy to digest. The article was liked over 70 times on LinkedIn and translated into French to reach a broader audience.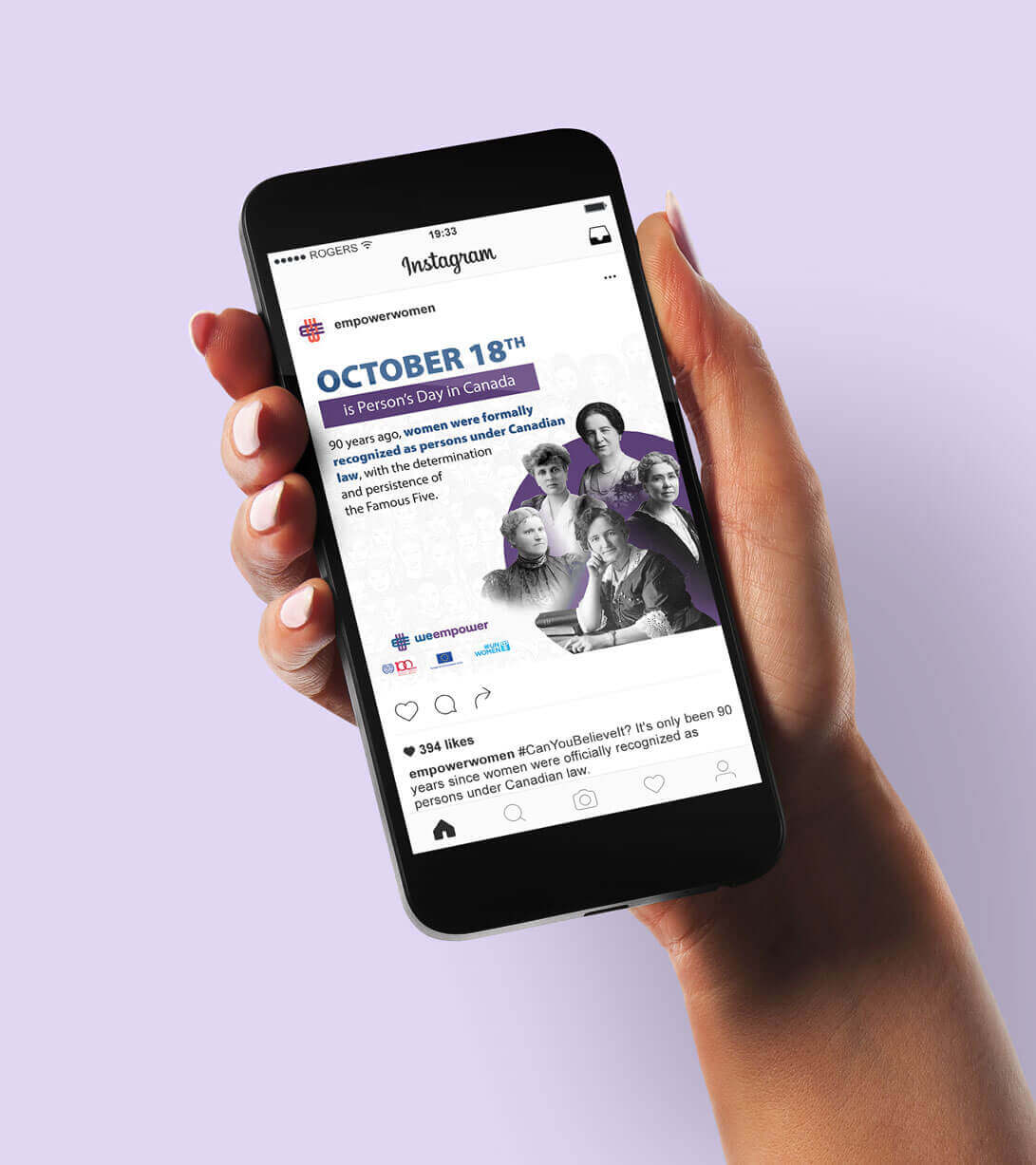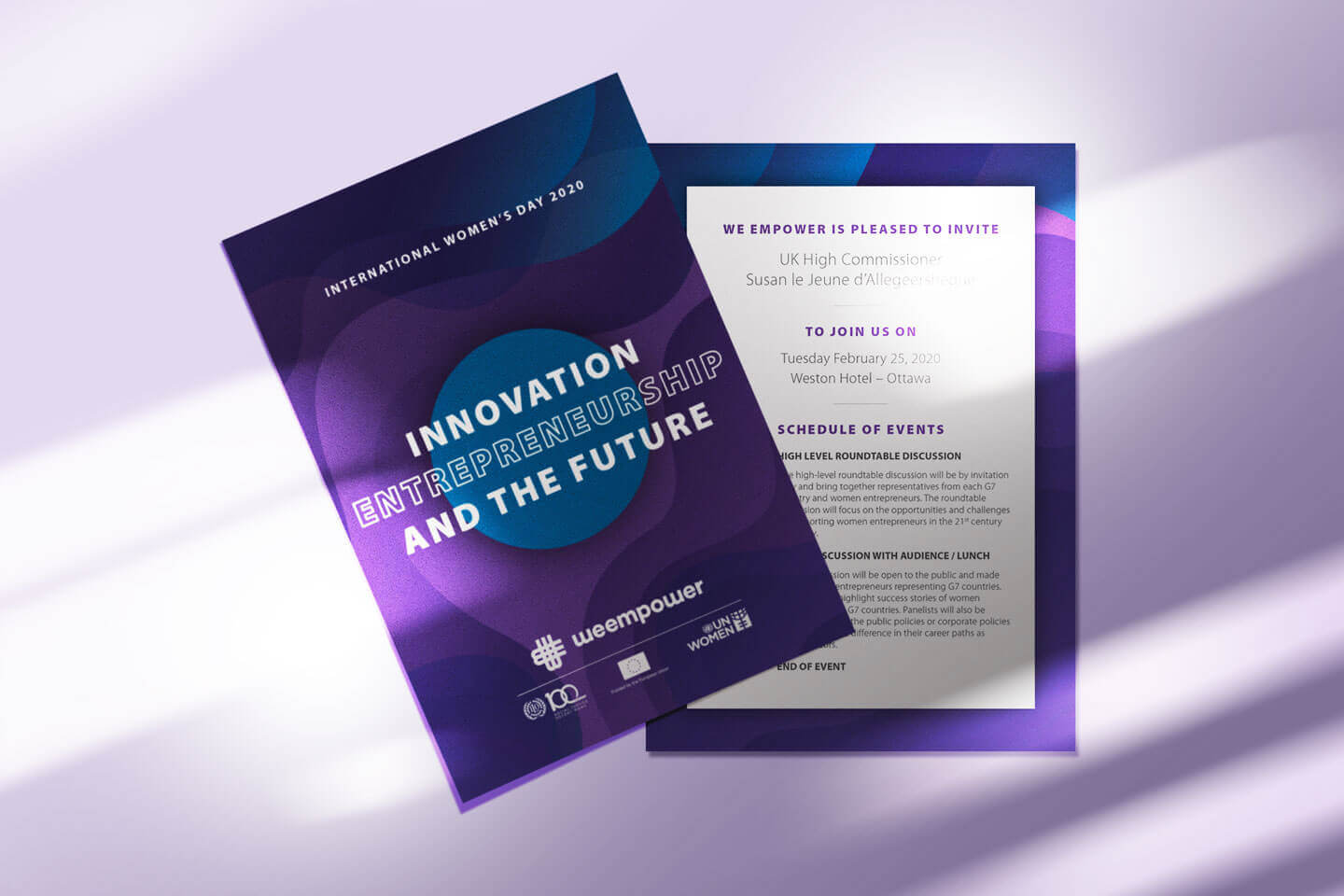 International Women's Day Event Invitation
Person's day social media post
Person's Day was a custom made social media post to highlight when women gained the right to be recognized as persons in Canadian law. The post was also shared on Twitter where it received over 130 likes and 70 retweets.
For International Women's Day, I was tasked with designing all the printed collateral for the event. The project started off with printed and digital invitations to all the ambassadors and industry leaders, panel and discussion panel booklets, and flyers.